Резюме №9741 Обновлено 16 сентября 2014
153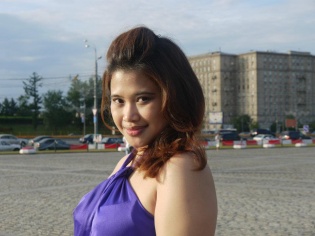 По договоренности
Неполный рабочий день
На территории работодателя (готов к командировкам)
Москва
---
Женщина, 33 года, не состою в браке
Гражданство: Страны дальнего зарубежья
---
Опыт работы
6 лет 2 месяца

август 2010 — наст. время

Part time housekeeper

Russian Families and Expatriates (Housekeeping), Moscow City

General Cleaning and Maintenance of the apartment of my employers. From vacuuming the floor, dusting the furniture, polishing metals, silverware, cleaning the mirrors and windows, keeping the kitchen spotless, making the bed, washing and hand washing delicate clothes, cleaning the toilet and bathroom, changing the towels and kitchen towels, wiping the floor, polishing the floor, watering the plants, feeding the cats(if there's any) and ironing clothes. Before I leave the house, I will check every room is in excellent condition.

Most of the time, I am with my friend, her name Nikki Nesperos. Some employers require intensive cleaning. We believe that if we can focus on each area, we can clean every detail especially in the kitchen and bathroom. Also, some employers want a not so long hours of cleaning especially if they have kids, they will leave while we are cleaning and when they come back everything is clean. So, two persons cleaning at the same time will lessen the hour compared to a one person cleaning. But of course, we also ask our prospect employers if they want one or two persons cleaning their apartment.

our rate is based in a per visit rate. We will discuss to the employers what are the things she or he wants us to do and then ask them how much is their job offer and then we negotiate and agree. Our service is economical. You are happy; we are happy; everybody is happy.

That is why from 2010 until now, we have the same employers. Apparently, some left for good on their respective countries or designation of work and we need to look for other employers whom we can serve at the very best we can.




3 года 3 месяца

май 2007 — август 2010

Full time housekeeper

Russian Family (Housekeeping), Moscow Russia

Full time Stay out Housekeeper for a Russian Family . From Monday thru Friday 11: 00 am til 6: 00 pm.Maintaining the cleanliness of the apartment everyday. Everything should be properly arrange and spotlessly clean, from floor to ceiling. Clothes should always be presentable and wash and pressed.



Образование
Высшее

Дневная(очная) форма обучения

2004 г.

Central Luzon State University, г. Munoz, Nueva Ecija

Факультет: Business Administration in Marketing



---
Уровень владения компьютером:

Продвинутый пользователь

Microsoft office
Word, Excel, Powerpoint and Basic in Access. Internet



Знание иностранных
языков:

Английский (Разговорный)



Водительские права:

Категории A B (2002 г.)
---
Ключевые навыки и достижения:
Can work on minimal supervision;
can easily comprehend and make solutions to existing and arising problems;
can communicate properly for better understanding of some situations;
can smile
Ваши хобби, увлечения:
Singing, dancing, reading books, shopping, checking some nice restaurants (only those i can afford), reading some information especially to pharmaceutical and cosmetics related, sewing and embroidering, designing, business minded, selling and marketing, i want to travel, and into sports in volleyball but not playing
Прочие сведения о себе, комментарии:
Easy to come along; i can easily be trusted because i trust the people around me. i can be your friend forever. optimistic, idealistic. i don't drink alcohol excessively, i only drink wine and champagne occasionally at home, not in public. I don't smoke.